DOVO - SEDEE
CLEARANCE AND DISPOSAL OF UNEXPLODED ORNANCES SERVICE
The Bomb which is used as emblem for our unit, is a representation of an RL Type bomb, used by the Royal Air Force during both WW. As our unit saw it's roots after WWII on English soil, it was obvious that this was chosen as our symbol. The same bomb is also used as token for our EOD certification.
As our service is composed of personel coming from the 3 services (Land, Air, and Navy), the symbols of these three services were chosen for being a part of the emblem.
The land forces are being represented by the swords. Obsiously wings and an anchor were chosen for the Air Force and Navy
Our epigraph is 'Pericula Non Timea', I do not fear danger.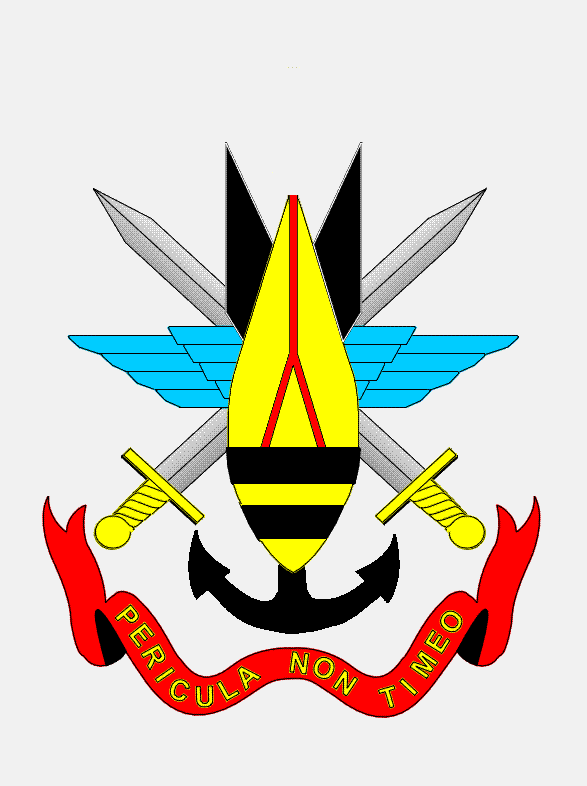 DIENST VOOR OPRUIMING EN VERNIETIGING VAN ONTPLOFFINGSTUIGEN
De Bom die in het embleem gebruikt wordt, is een voorstelling van een bom type RL grbuikt tijdens WOI en WOII door de Royal Air Force. Aangezien na de WOII onze roots bij de Engelsen lag, lag het voor de hand om deze bom te kiezen. Diezelfde bom wordt ook gebruikt als kenteken voor het brevet EOD (ontmijner).
Aangezien de dienst samengesteld is uit personeel komende van de 3 machten (Land, Lucht en Marine), werd geopteerd om de symbolen van de Landmacht, Luchtmacht en Marine in het kenteken te integreren
De zwaarden symboliseren de link naar de Landmacht, daarnaast zijn de vleugels de link naar de Luchtmacht en staat het anker voor de Marine
Onze Wapenspreuk is 'Pericula Non Timea', ik vrees het gevaar niet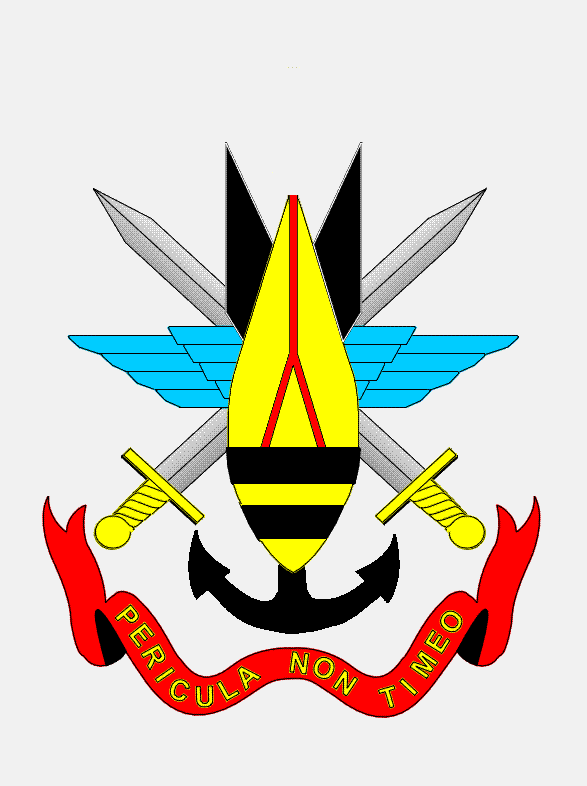 SERVICE D'ENLEVEMENT ET DESTRUCTION D'ENGINS EXPLOSIFS
Le CREST ou ecusson d'unité composé d'une bombe tricolore, est une représentation d'une bombe explosive Type RL utilisée durant la Première et Seconde Guerre Mondiale par la Royal Air Force. A la fin de la Seconde Guerre Mondiale, nos anciens formés par les Britanniques ont repris ce symbole comme reconnaissance et est utilisé comme marque de qualification lors de la remise du brevet EOD (Démineur)
En 2001, au vu du rassemblement des trois techniciens EOD des composantes (Terre, Air et Marine) dans l'unité, les symboles représentatif des composantes Terre, Air et Marine ont été integrés dans celui-ci
Ils se composent de l'Epée de la Composante Terre, les Ailes de la Composante Air et l'Ancre de la Marine
Notre devise 'Pericula Non TImeo' signifie 'Ne craind pas le danger'